Spiritual Guidance and Counseling
"Anthony is an internationally renowned and respected authority in the fields of interdenominational and cross cultural spirituality, guidance and counseling, the human subconscious and human relations.
He is regularly sought after to speak on many of these topics, offering clear understanding and insight not to be found elsewhere. Explaining things in terms that are relevant, direct, and easily understandable".
Mind Body Spirit News Magazine
People who feel as though they are missing their spirituality or those who feel lost in their own beliefs will often feel lost in life in general. Some may even feel as though a part of their self is fractured or even missing. Needless to say, these are not good feelings and need to be dealt with.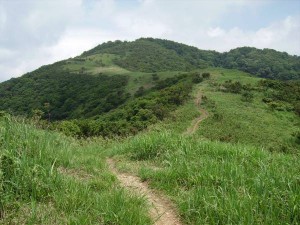 There is much out there today being touted as spiritual truth and guidance, mindfulness, and even what one should consider 'right and wrong'.  But it can be difficult for the seeker to know what to listen to, and what to stay away from. Many people starting out on a 'spiritual path', or what they believe is one, are often not really aware of what it is they are wanting to achieve or discover. This is fine as a start, but the fact of the matter is  just 'being human' is already the most important factor in spiritual growth, and unfortunately too many systems do not encourage this or even an all important sense of self and individuality. One must first be a master of living, before one can be a master of spirituality. Unfortunately many get caught in the spiral of 'being spiritual', and forget the other equally important aspects of being human, aspects that ignored, actually hamper and even harm real spiritual growth. But it is possible to grow and advance spiritually, and as a person as a whole. It is in the balance that this is achieved.
While everyone's path is different, the guidelines and formula are the same for everyone. I encourage and teach mindfulness, independent thinking, non judgement, effective and realistic self analysis, and many other qualities.
People's definition of the word spirituality can differ greatly. Some describe it as a search to "know who they are," to understand the "meaning of life," and to find ways of reducing suffering, getting along with others and having a sense of "inner peace" and happiness.  It seems generally to involve ethical or moral guides for behavior, beliefs about the nature of consciousness, and some clues about a path to contentment.
Of course, the type of counseling performed and the methods employed will typically be determined by you the client, but as I have counseled hundreds of people over many years, whatever your definition of spirituality I can absolutely help you on your journey. I have extensively studied all major religions (as well as many lesser known ones), philosophies and cultures,  while I myself am non religious and do not belong to any group or organisation or stick to any particular system.
No matter what your background, nationality or culture, spiritual fears or goals,  please feel free to contact me for a no obligation Free initial consultation today!
"It was a dream to find "my teacher" and this dream has come through by coming in contact with you through the Internet, and I knew that you are the one I was waiting for. It is my dream to meet you in person, and perhaps one day life will be kind enough to make this happen.
I wish your life was filled with kindness, happiness, love, respect, trust, appreciation and everything else you need. I look forward to being in touch with you again. Much respect for you and your work."
Josephine (Hungary)


Areas of guidance and training include ( but not limited to ):
Spiritual Growth – Your own path and how to follow it
Psychic development
Healing
Life Lessons and Life purposes
Mind Body Soul balance and why you need it
The Universal Laws ( all 30 ) including the Law of Attraction
Structure of the Universal Planes
The Spirit World(s)
Soul Mates
Self protection
Spirit Guides / Guardians
Enlightenment- the truth about what it is
The truth about Religion and the New Age
The pros and cons of following 'gurus'
Entities and Spirits
The truth about 'Higher beings'
Exposure of the rampant fake and fraud in the New Age movement today
The hidden truth about 'Ascension'
Religious Cults
Paranormal Photography



copyright(C) 2008 spiritentityremoval.com All rights reserved.